Building materials
It is our responsibility to reduce and immobilize the CO2 emissions and support resource recycling based on environmental technologies.
Objective

For a sustainable future society, it requires to suppress the rapidly increasing carbon dioxide concentration and global warming.
We will contribute to the community and society with our unique sustainable technologies and products.
EIN Super Wood
Resource recycling materials contribute greatly to environmental conservation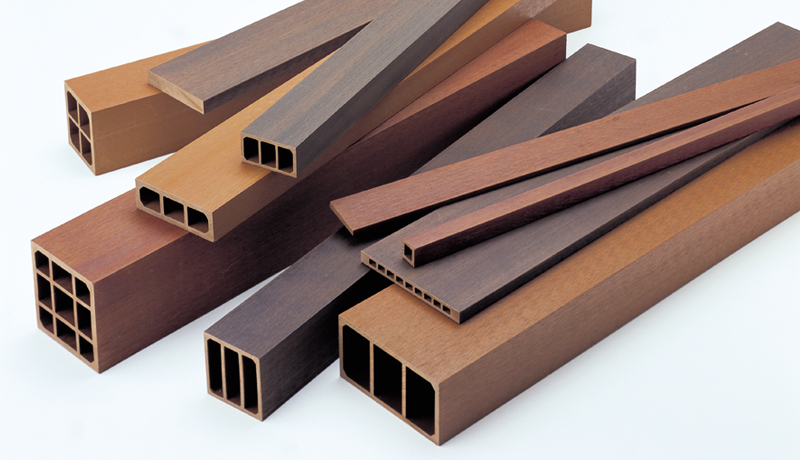 EIN Super Wood is a thermoplastic wood composite that has been designed/developed on the premise that it can be recycled as many times as possible (resource recycling type).
With the texture of natural wood, we greatly improved its weather resistance and durability.Even if a part of the product is damaged, that part can be recycled, there are no limits for the product maintenance and it is possible in a stable use over a long term.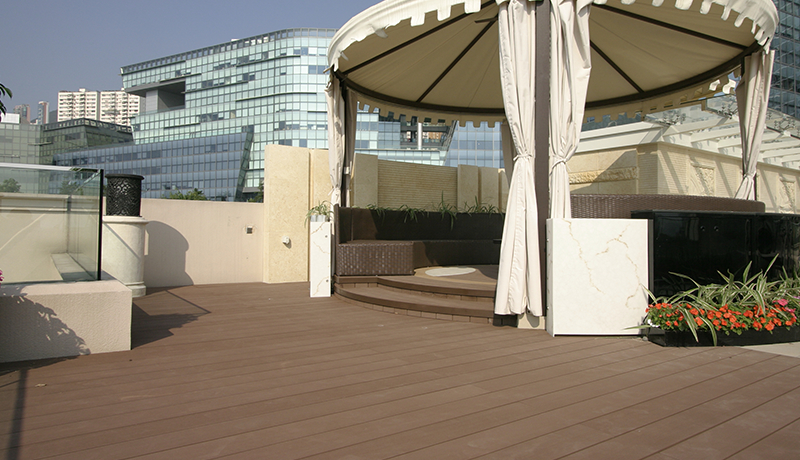 Recycled wood
EIN Super wood characteristic is also the process that was made.
In the past, waste materials such as wood waste and plastics waste were discarded, now they are re-formed into this original material.
The wood powder and the plastic finely pulverized to micron units are dissolved and mixed together, are brought back as new wood.
Hight durability & weather resistant
EIN Super Wood is strong against water and high humidity environment,because it is a composite material of wood and plastic EIN Super Wood is not affected by rot fungi or termites, therefore,it will not rot or crack in the long term.
Comparing EIN Super Wood with natural wood in a harsh environment outdoor, the difference in weather resistance / durability is obvious, surpassing other similar materials as well.
Efforts on the environment
EIN Super Wood is a lifetime product without burning and delimitation, this product proposes the necessary structure for a sustainable future that is actively responsible for the suppression and immobilization of CO2 emissions and prevents deforestation and brakes down global warming.

Cross-section Surface Variation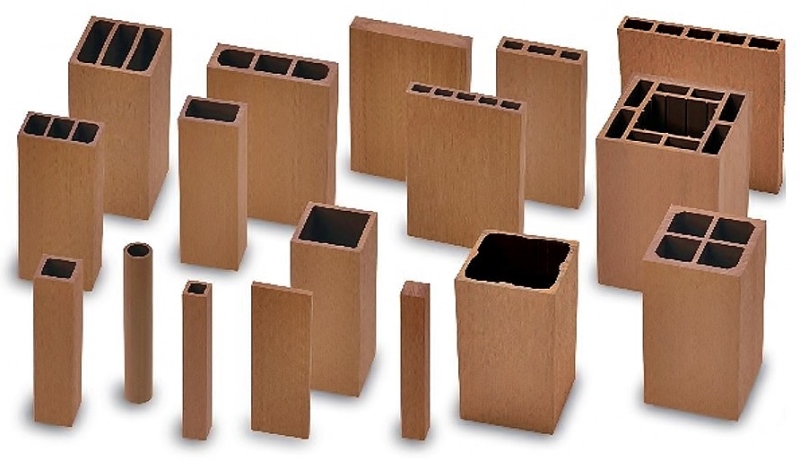 There is a wide range of sizes and cross-sectional shape sizes.

Secondary processing system
In response to your request and necessity, we can customize the product by cut, open holes, tenon, chamfer, reinforcement coating, assembly processing, and various processing are available. For other designs, structural plans, construction drawings, etc., please contact us.
Color Variations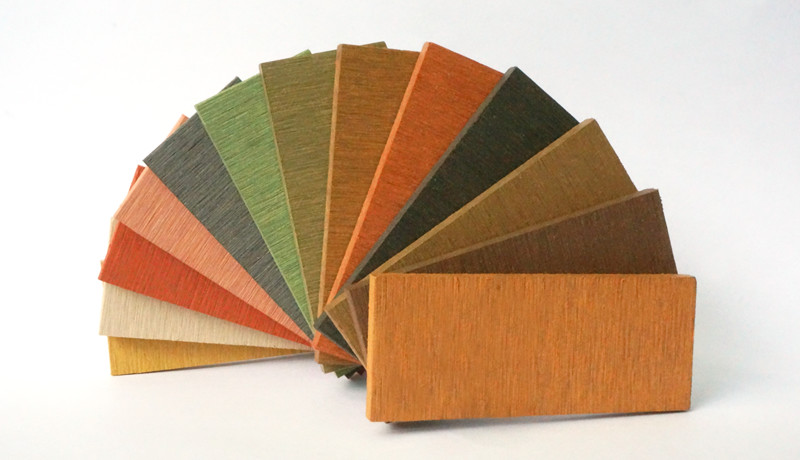 EIN Super wood is characterized by natural wood texture, fragrance and warmth.
It does not reflect the light and has a variety of color variations of calm texture.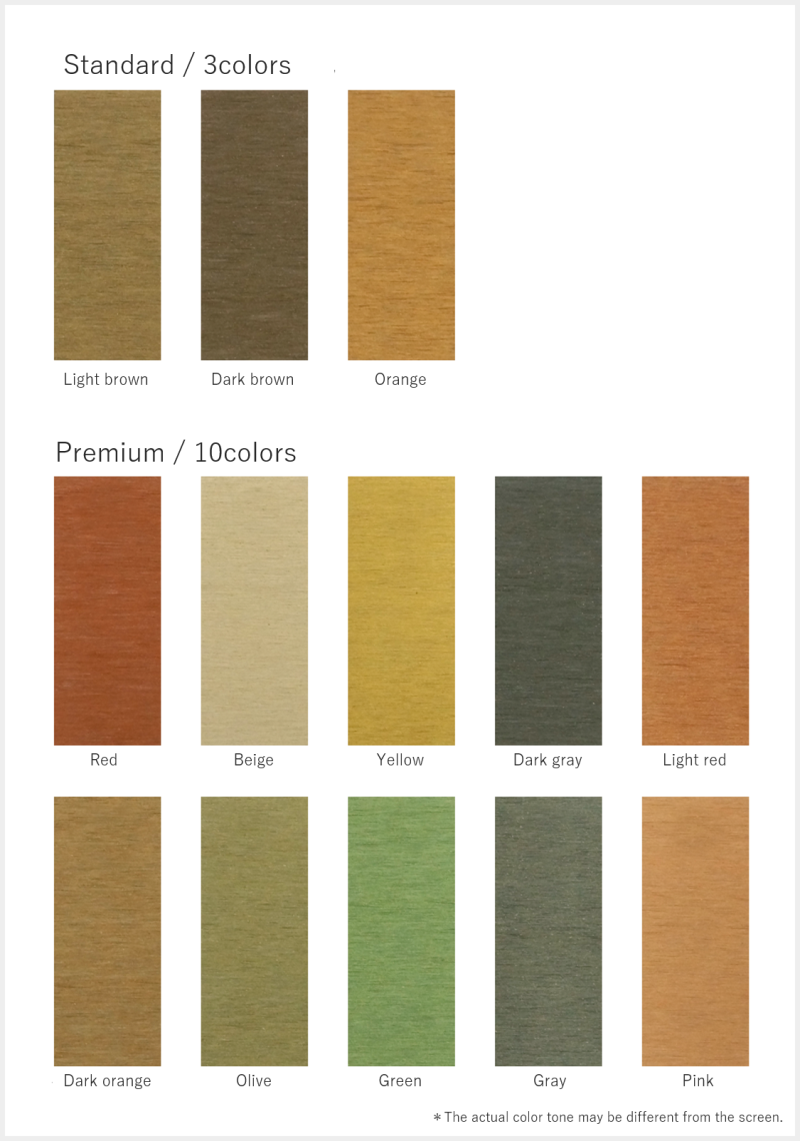 e-Bench
Ready-Made benches satisfied with excellent texture and durability made of EIN Super Wood
SQUARE(NEW)
【Color 】 Real Wood :Red Wood・Teak・Dark Oak(Coating Color)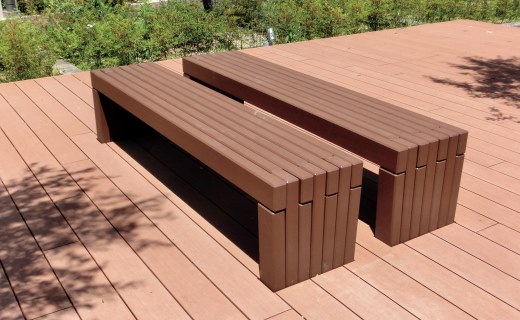 Short Length L1200

Standard design price
(without tax)
&yen240,000

W 1,200mm
D  374mm
H  400mm
Middle Length L1500

Standard design price
(without tax)
&yen260,000円

W 1,500mm
D  374mm
H  400mm
Long Length L1800

Standard design price
(without tax)
&yen270,000円

W 1,800mm
D  374mm
H  400mm
【Color】Random Selected Color
    (Transparent Coating)
Flat
【Color】 Real Wood :Red Wood・Teak・Dark Oak(Coating Color)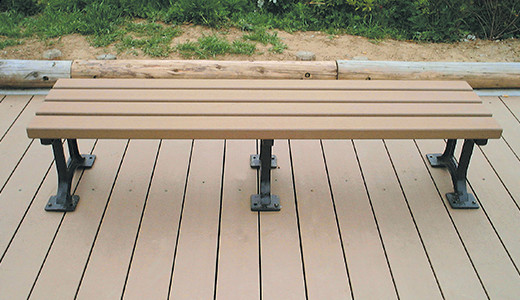 Short B-040

Standard design price
(without tax)
&yen76,000
Long B-041

Standard design price
(without tax)
&yen97,000
High Back
【Color】 Real Wood :Red Wood・Teak・Dark Oak(Coating Color)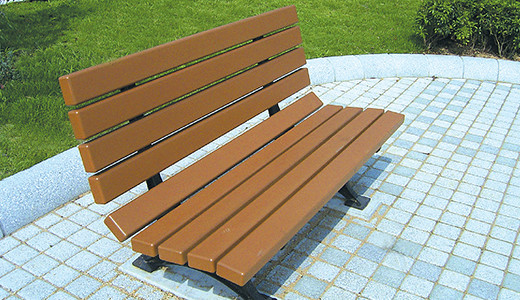 Short B-043

Standard design price
(without tax)
&yen145,000
Long B-044

Standard design price
(without tax)
&yen180,000